In honor of the city's 50th anniversary, a group of Gulf Breeze citizens commissioned public art sculptures at several of the city's popular parks. Public art contributes to our community's identity and fosters a sense of whimsy with a mix of mediums including ceramics, metal and lights.
Fundraising efforts were helmed by Dr. Steve Zieman and a citizen committee. Notable sponsors include the Levin family, Murdoch family and Cleveland family, to name just a few. No taxpayer money is used for the purchase of Public Art.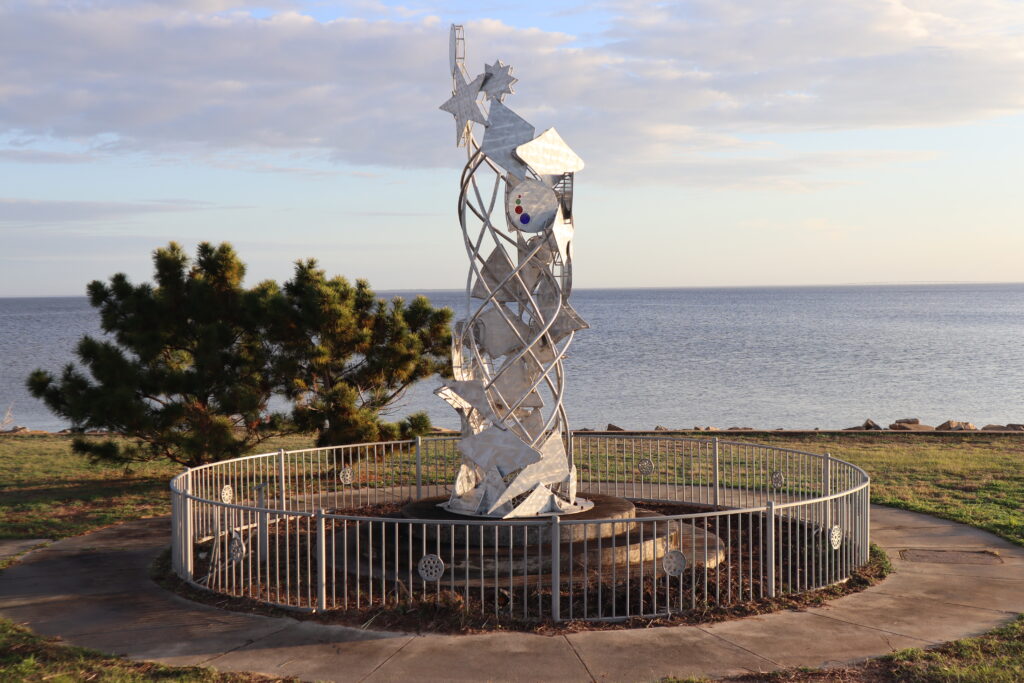 "Fuego" by artist Kevin Marchetti. Commissioned by the Price family. Located at Wayside Park, Gulf Breeze.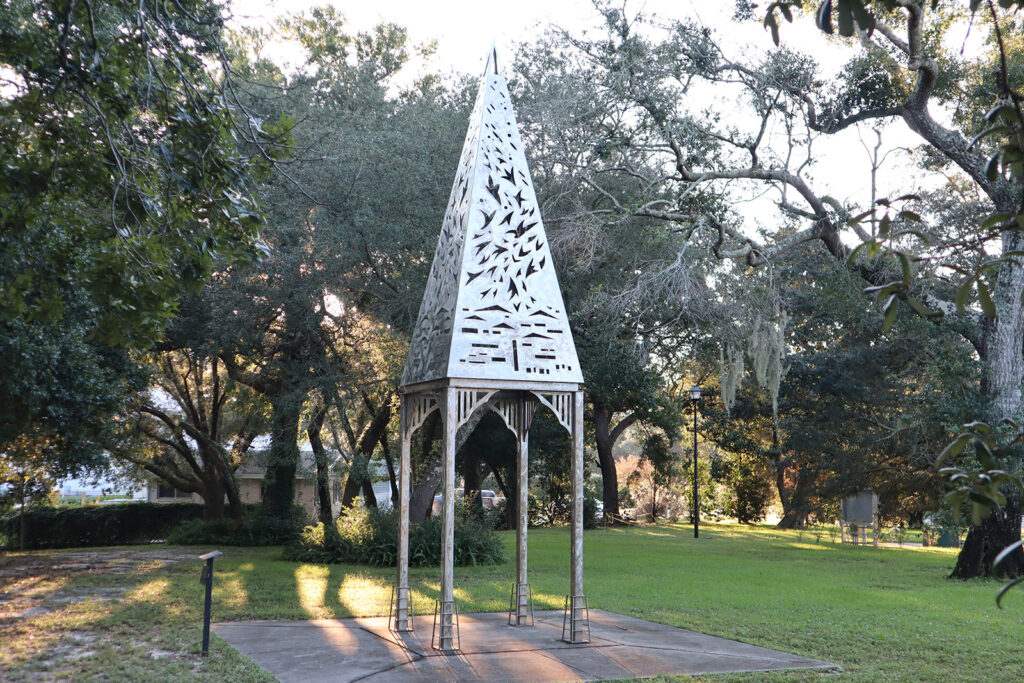 "Starlight" by artist Lou-Mitchell Courtney. Commissioned by the Murdoch family. Located at Woodland, Gulf Breeze.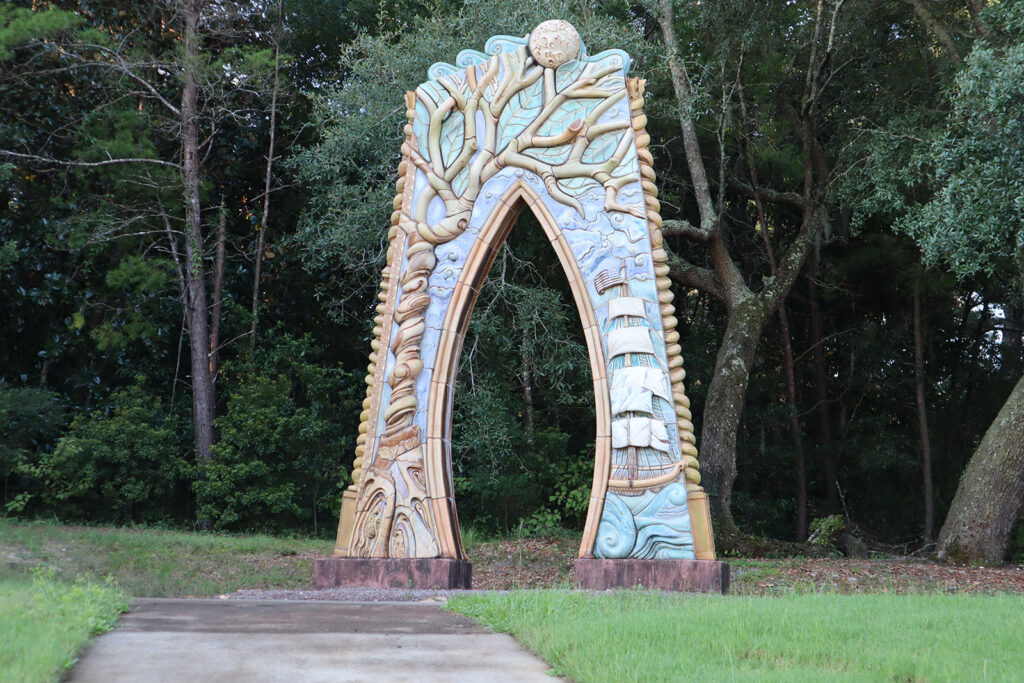 "Gulf" by artists Peter King and Xinia Marin. Located at Shoreline Park, Gulf Breeze.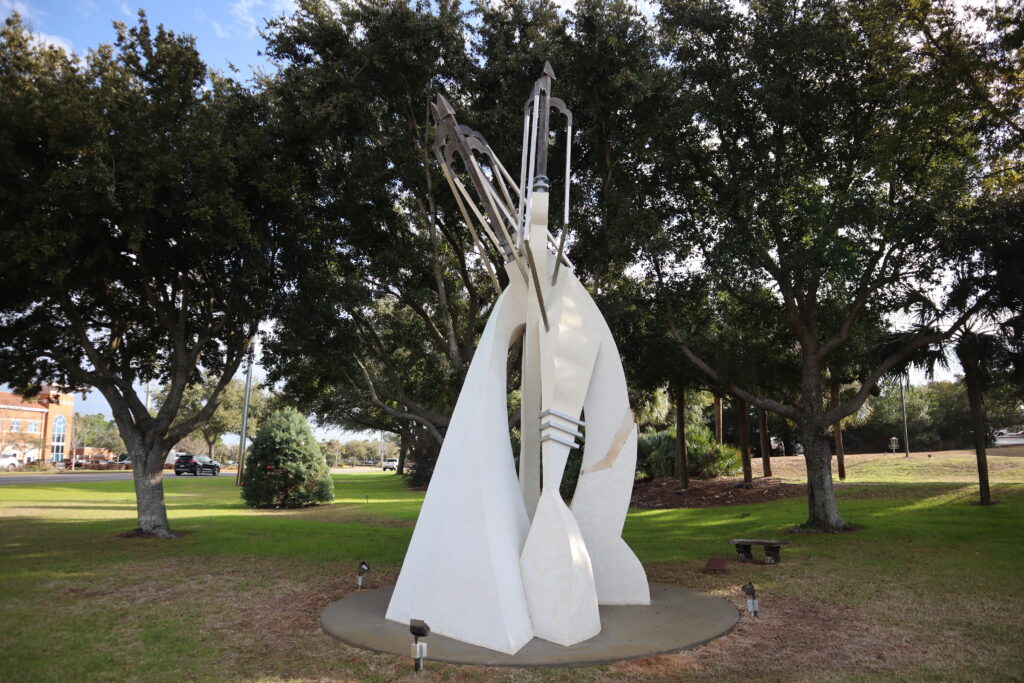 "Triple Up" by artist Michael Boles. Commissioned by Fred Levin. Located at Memorial Park near Pensacola Beach Bridge, Gulf Breeze.