Uniformed Patrol Division

The Uniform Patrol Division is responsible for providing 24-hour response to calls for police service, conducting patrol activities, traffic enforcement, investigating crimes, and performing other law enforcement services. The Uniform Patrol Division is also responsible for overseeing the Police Department's K-9 program.
Patrol
The Police Department maintains two Patrol Platoons respectively designated "Alpha" and "Bravo". Each Platoon consists of two individual shifts representing the day shift squad and night shift squad.
24-hour coverage is accomplished by Officers working 12-hour shifts.
Each Patrol Squad is managed by a Patrol Sergeant.
---



Communications
The Gulf Breeze Police Department Communications Division maintains 24-hour communications services for all non-emergency and 911 calls. The Communications Section is responsible for receiving, recording and dispatching calls for service for the Police Department, and the National Park Law Enforcement Rangers.
Gulf Breeze Police Department Communications Division also handles after-hours calls for:
Gulf Breeze Public Works,
South Santa Rosa Utility Service,
National Park Service, Gulf Islands National Seashore, Florida sections (Perdido Key, Fort Pickens, Santa Rosa, Naval Live Oaks, and Okaloosa).
Communications Division is normally staffed by five Full-Time Dispatchers (which includes the Lead Dispatcher) and four Part-Time Dispatchers, who all hold the State of Florida Public Safety Telecommunicator Certification.
---
Investigations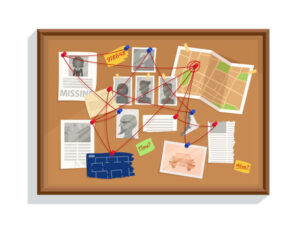 Investigations is responsible for the follow up investigation of crimes occurring within the city of Gulf Breeze, this includes both persons and property crimes. Person crimes include murder, sexual battery, robbery and aggravated assault. Property crimes include thefts, burglary, and motor vehicle thefts.
All Gulf Breeze Investigators start their law enforcement careers as uniformed patrol officers and are assigned to Investigations based upon their knowledge, experience, and investigative ability. Investigators are responsible for locating and interviewing victims and witnesses; locating, identifying and preserving physical evidence; recovering stolen property; identifying, locating, interviewing and arresting criminal suspects; and presenting criminal cases to the state attorney for prosecution.
Undercover officers assigned to the Narcotics Unit investigate crimes involving narcotics and gather and distribute intelligence information relevant to police duties.
Investigations is responsible for the Property and Evidence Section which is the repository for all property and evidence collected by the Gulf Breeze Police Department. All property and evidence collected follows a "Chain of Custody" to ensure the integrity of the items collected. Standards and safeguards are in place to guarantee all property is processed in accordance with state laws, city ordinances and departmental policies and procedures.