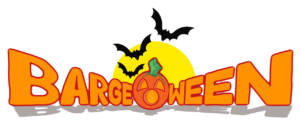 Barge-O-Ween
SPONSORS:

Who: Everyone is welcome to attend this family friendly event! FREE to all visitors and participating vendors.
What: Barge-O-Ween is a unique trick or treat style event that includes food, music, candy and Fun! Sponsored by the City of Gulf Breeze with the support of local residents through the Facebook Group #savethebreeze from the #bargeblunder.
When: Saturday, October 31 – 4:00 pm – 8:00 pm
Why: To promote and support small businesses located in Gulf Breeze and Pensacola Beach that were impacted by the ongoing Covid-19 pandemic and closure of the 3-mile bridge.
Where: Dolphin Stadium. Refer to map for parking locations.
Families & Visitors
FREE! This is a family-friendly event with no entry fee. Food and vendor fare will be available at a cost. Beginning at 5:30 P.M prizes, including gift certificates to local businesses, will be given through a free raffle with larger prizes available for various categories including a costume, booth decoration contest and pumpkin decoration contest.
Please help us keep the City of Gulf Breeze healthy and safe.  This event will be organized to minimize the risks associated with Covid-19.  All activities will be outdoors and will allow for ample space to safely social distance. All participants must wear a CDC approved face covering at entry and keep on hand through the duration of the event.  When safe social distancing cannot be achieved, masks must be worn.  Hand sanitizer and hand washing stations will be available.
Contests Rules: Click Here to Read
For more information, see the Frequently Asked Questions Document below.
Vendors
This event is open to local 32561 & 32563 businesses. To learn more, vendors should familiarize themselves with the Vendor Information Guidelines found here. If you're interested in becoming a vendor for this event, please fill out the vendor application.
The City is providing financial support through the CRA to support local businesses. The City will only purchase gift certificates and vouchers from participating businesses. Vendors may bring their own gift certificates or prizes if they choose to draw names from participating booth visitors.
VENDOR APPLICATION: Click Here to Register
Sponsors
We need sponsors to help support this event. Those interested in sponsoring the event or supporting our local businesses, please contact Craig Chamberlin, Neighborhood Services Coordinator, at cchamberlin@gulfbreezefl.gov or 850-934-5109.
About
HELP #SAVETHEBREEZE….
The ongoing pandemic, Hurricane Sally and the closure of the 3 mile bridge, caused by rogue barges has put unprecedented pressure on Gulf Breeze businesses.  Typically, the City's commercial districts enjoy 55,000 passing cars a day, recently reduced to several thousand.  This decline in traffic translates to a drastic reduction in sales in a time of year that is typically fruitful.
Help #savethebreeze by supporting our businesses and shopping local!