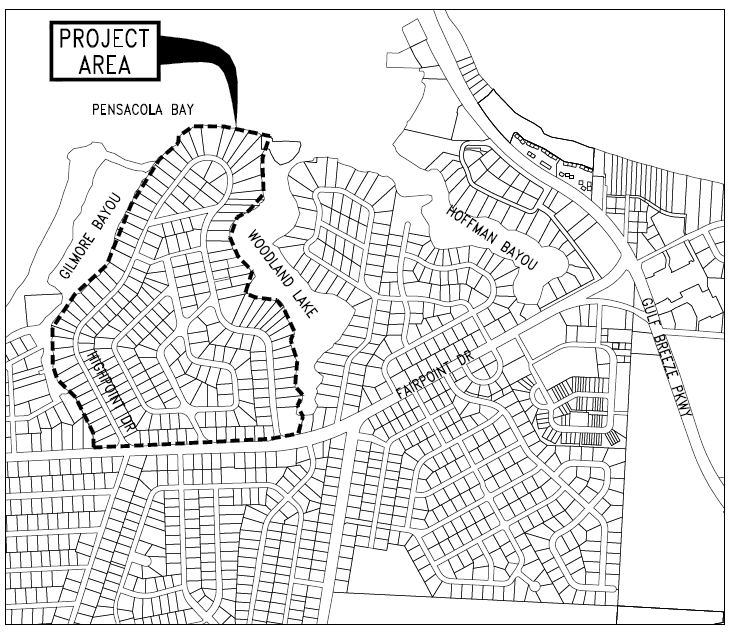 Highpoint Septic-to-Sewer Conversion
HIGHPOINT SEPTIC-TO-SEWER CONVERSION
On October 2, 2023, City Council authorized the advertisement of an Invitation to Bid (ITB) for the Highpoint Septic-to-Sewer conversion project.
The City Council has approved an 8-year $15 million plan for septic removal inside the City. Planning began five years ago in 2016 when the City Council created a program to encourage and
support the removal of the septic tanks and promote connection to the City's sewer collection system. Since that time, several septic tanks have been eliminated.
To expand the program and expedite septic tank elimination, the City commissioned BDI in May 2019, to provide an overview of the areas within the City currently serviced by on-site sewer
systems. Those areas were categorized by environmental sensitivity and most economically feasible for conversion to central collection systems or by low-pressure systems. The City Council
considered the septic tank feasibility report and subsequently approved a 2019 city-wide septic tank elimination program (STEP) as a top priority for the City's resilience. In 2020,
the City identified funding in order to proceed with the abatement program in a phased approach.
On February 22, 2022, the City Council accepted the recommendation of the Gulf Breeze Regional Water Board and approved the professional services design fee of $516,660.00 to Baskerville and Donovan (BDI) for the proposed Gravity and Low-Pressure sewer systems, for the Highpoint Area. BDI has completed the necessary design/permitting and the City staff have prepared the bid package. The project scope consists of installing/constructing of a low-pressure sewer collections system consisting of 5,200 LF of 3-inch low-pressure sewer force main, 3,000 LF of 2-inch low-pressure sewer force main and 151 service laterals that terminate the right-of-way; and lot stub-outs. Additional work includes the proper abandonment of existing septic tanks and the installation of grinder pump stations, including, but not limited to, wet wells, pumps, electrical hookups, piping, connection to roadway stub-outs, property restoration, and all appurtenances necessary for a complete and operational system.
No Photos Just Yet...
Back to Projects