Market in the Breeze
Market in the Breeze is held every Tuesday afternoon beginning at 4:00 p.m. at the Gulf Breeze Community Center, 800 Shoreline Drive. For information regarding the Market contact Daniel Dugan at (850) 490-3729, or visit their website
http://www.marketinthebreeze.com/
.
City of Gulf Breeze and South Santa Rosa Utilities System Effluent Irrigation System Maintenance Complete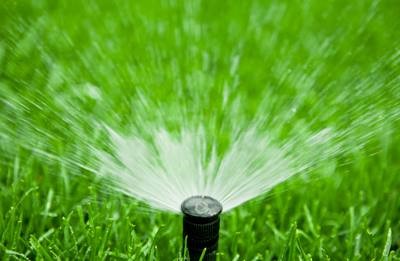 A two day maintenance activity has just been completed for the South Santa Rosa Utility System effluent irrigation system. The City and the SSRUS manage the 2.0 MGD capacity wastewater treatment system serving 8,000 customers in Gulf Breeze and Santa Rosa County. The system includes spray irrigation of effluent as part of a final treatment to wastewater. Irrigation can be the most practical and environmentally-friendly way that communities can dispose of treated effluent from wastewater treatment plants. Reusing wastewater to irrigate land can help protect precious surface water resources like Santa Rosa Sound. In addition, effluent irrigation conserves potable water for other uses. Currently, a total of 602 acres are utilized by the City of Gulf Breeze and SSRUS for effluent irrigation disposal. These areas are comprised of specifically designated irrigation fields, businesses, residential properties and the Tiger Point Golf Course.
Irrigating with wastewater is safe when the system is maintained properly, when proper pretreatment is applied and when regulatory requirements are met. Spray irrigation requires meticulous standards monitored by agencies like the Florida Department of Environmental Protection. For instance, utilities that use spray irrigation for effluent must conduct routine sample testing and maintain appropriate timing and levels of discharge.
For this maintenance activity, staff completed replacement of pump components to insure reliable operation.
For more information, contact Nathan Ford, nford@gulfbreezefl.gov, 850-934-5153.